CMYK stands for Cyan, Magenta, Yellow and Black and is a 4 colors printable model. We print your items mixing a percentage of these 4 inks: it does not mean that your file has to contain only these 4 colours!
For example: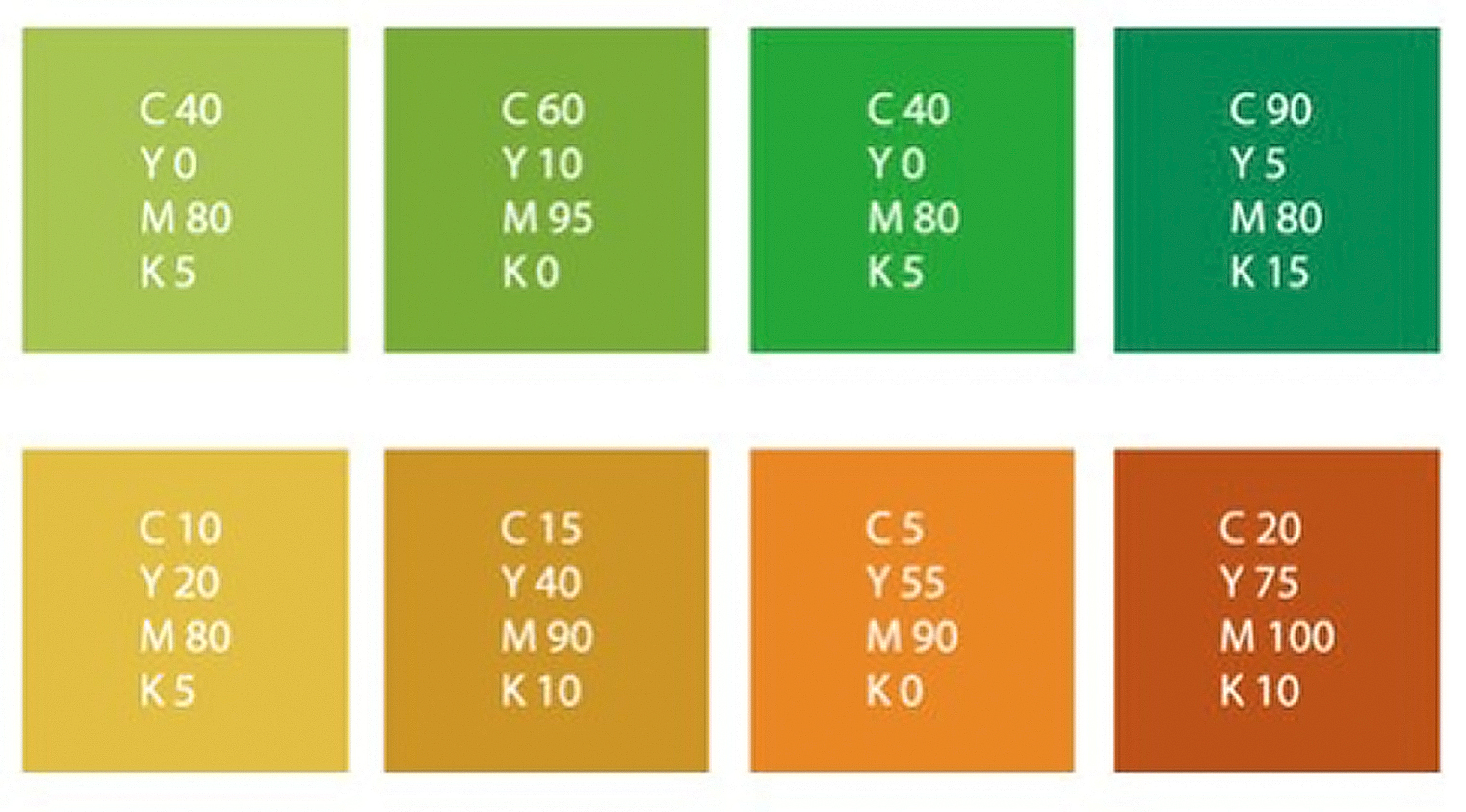 As you'll read in the instruction file, pay attention to create your artwork using this color model in order to avoid chromatic variations.
If you don't use a graphic program it couldn't be possible to choose the correct color method: don't worry, we'll automatically convert your file in order to start the printing process.
Also, we offer Color Guides printed on various materials to help you creating your colours: please note that each colour appears in a different way watching a monitor or watching it printed.
If you still have any doubts, please fill in the form or contact us by phone or chat. We'll be happy to help you!