Once the order has been validated, it's not possible to come back with a modification of the attributes. Niether we can aggregate different orders.
If the order is wrong it's possible for you to cancel it.
If instead you haven't sent your order yet, you'll always be able to edit the items added to the basket: from the cart summary, you can modify your products' features or delete a single item if necessary, using edit or delete icons.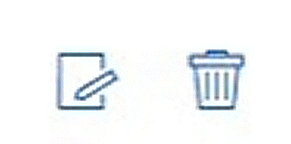 If you still have any doubts, please fill in the form or contact us by phone or chat. We'll be happy to help you!