We ask to create a Spot Colour only for some selected products for which we need an extra information in the file: spot colours are not printable, but are needed to complete some other actions on the product you order as white printing, special finish, personalised shape cut.
Download the instruction to follow step by step the directions taken from Adobe Illustrator

Create a new color swatch from the Swatches panel

Follow the name recomendation requested in the instruction and pay attention to upper & lowercase letters
   CutContour                                      white                                               Finishing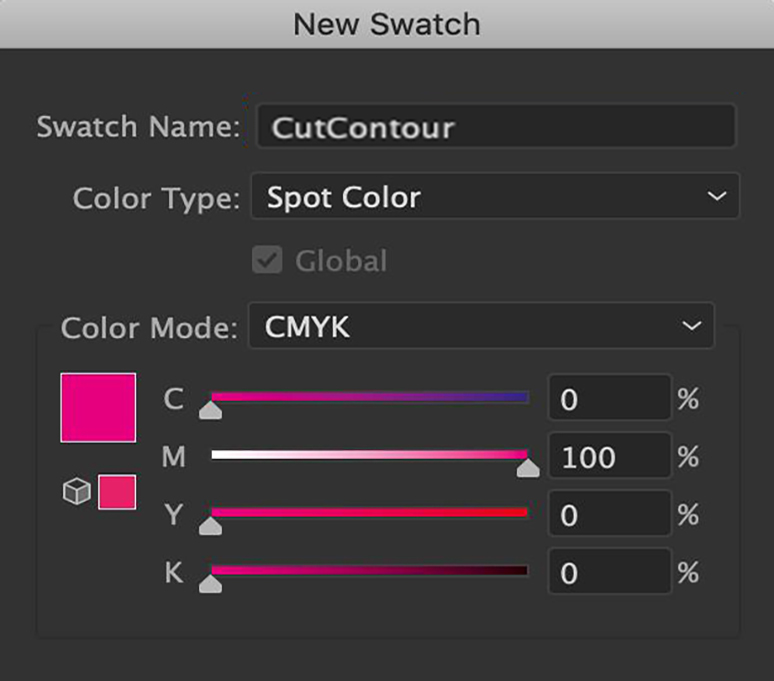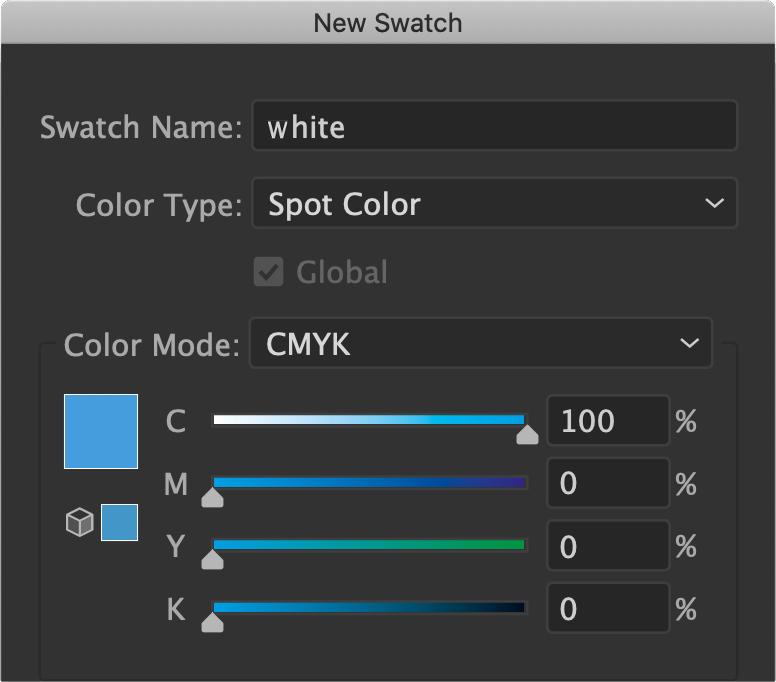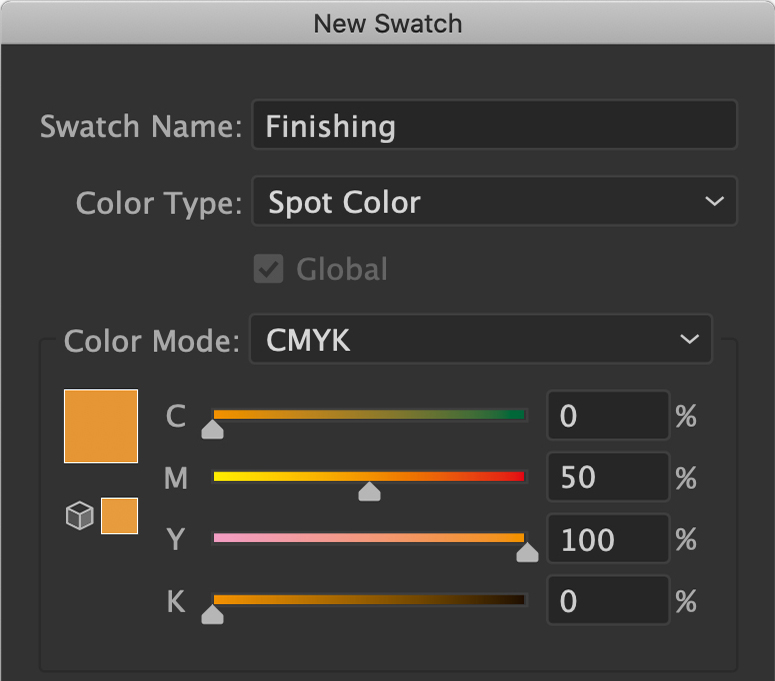 Select Spot Colour as colour type

Assign it the CMYK percentages requested in the instruction
Use spot colours only to fill the vector elements or path for which it's requested

Don't use spot colours, not even those contained in our template, to fill elements you want to be printed: these are not printable colours!
If you still have any doubts, please fill in the form or contact us by phone or chat. We'll be happy to help you!