We print our products with many different printing process and technologies. Most of them are printed using CMYK colours and for some others we offer a predefined colours selection. In this cases you need to choose which colour(s) you want to be printed during the product configuration:
For one printed colour:

Select the colour through the ones available in the product page

Create your design with only 100% K (C0 - M0 - Y0 - K100)
For one, two or three different printed colours:

Select the colour(s) through the ones available in the product page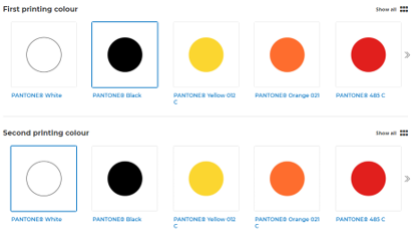 Find the colours available in the template provided

Create your artwork on the specific layers you find already set in the template

Assign the colour you want using the swatches panel colours (one colour per layer)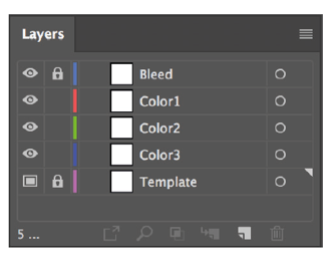 Please download the instruction document in order to create a correct file:
The artwork must consist entirely of vector graphics

Gradients, reticulation and transparent graphics can't be used

Follow the minimum printable size recommended for font and lines

In case of screen printing (tote bags, fabric pouches, packaging tapes) please note that different colours must not come into contact
If you still have any doubts, please fill in the form or contact us by phone or chat. We'll be happy to help you!